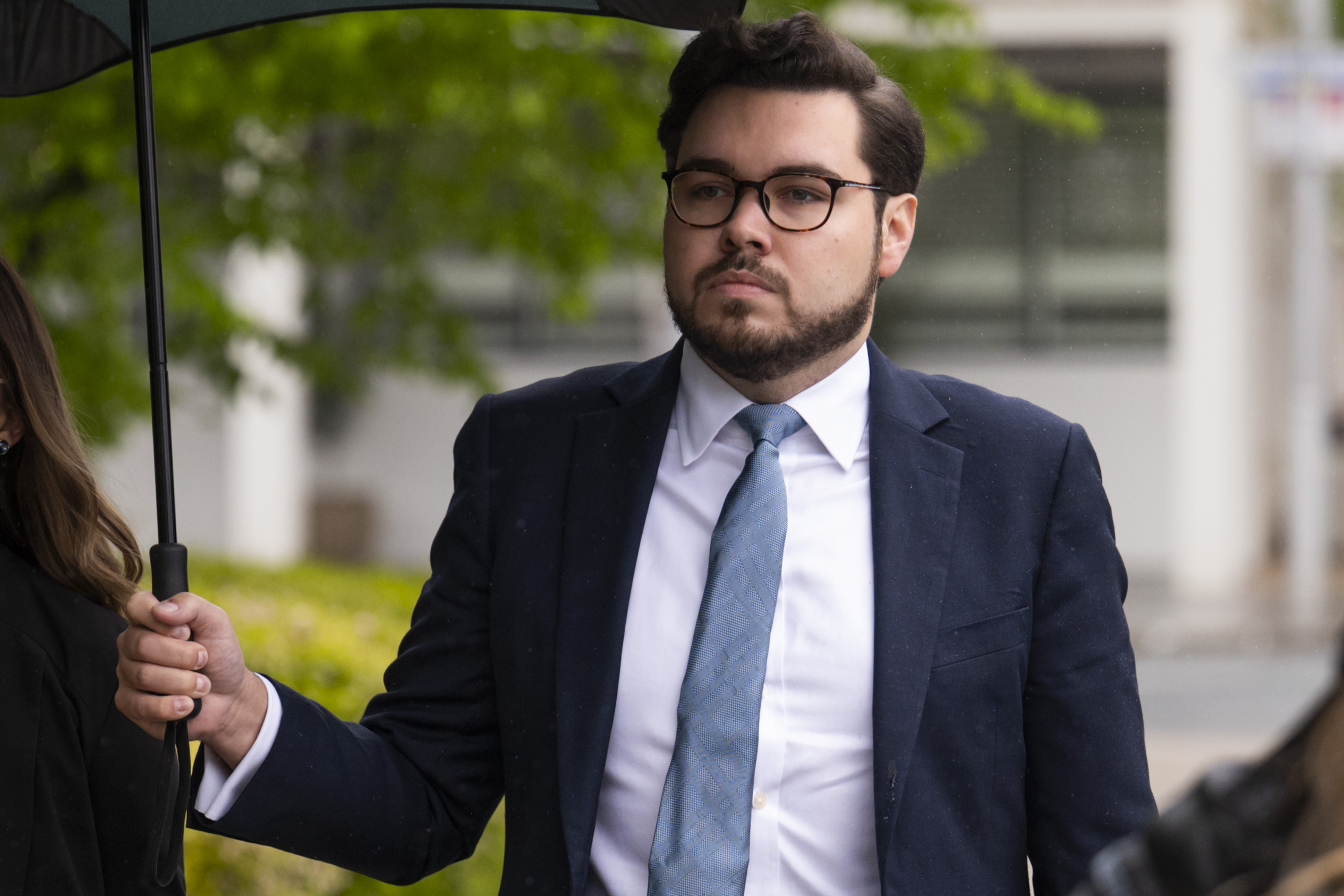 © Martin Ollman / Stringer (Source: Getty Images)
Bruce Lehrmann Named In Two Queensland Rape Cases
Author: DRN1 News
Published:
In a significant decision, the Supreme Court of Queensland has ruled against the suppression order sought by Bruce Lehrmann. Instead, Justice Peter Applegarth affirmed the Toowoomba Magistrate's earlier decision to deny Mr. Lehrmann's request for a non-publication order, stating that she had not made a legal error.
Mr. Lehrmann is facing charges of two counts of rape, following an alleged incident at a home in Toowoomba, west of Brisbane, in October 2021. In Queensland, engaging in unprotected intercourse without a partner's consent is legally considered sexual assault.


Bruce Lehrmann, a 28-year-old former Liberal Party advisor, can now be identified as the individual facing court on two counts of rape in the western outskirts of Brisbane. The Supreme Court judge has declined any further non-publication orders in this case.
Since late September, Mr. Lehrmann has made five attempts to conceal his identity prior to a committal hearing, all of which have been unsuccessful. During the proceedings, Justice Applegarth acknowledged that while the potential disclosure of the applicant's identity may have had an adverse effect on his mental health, it was not imperative to grant a non-publication order for his safety. Based on the available evidence, a reasonable decision-maker could reasonably conclude that such an order was unnecessary.


Mr. Lehrmann, who was charged in December 2022, made his first appearance in Toowoomba Magistrates Court in January 2023. His barrister, Andrew Hoare, argued in today's hearing that a psychologist's report raised concerns about his client's mental well-being, including the risk of self-harm and suicide, as well as other serious consequences to his mental health.
Hoare contended that the Toowoomba Magistrate's decision contained an error, as she took into consideration that Mr. Lehrmann had not sought help from a mental health professional or been prescribed medication. He emphasized that a forensic psychologist, who had previously treated Mr. Lehrmann for suicidal thoughts, expressed grave concerns. The psychologist's report also noted a deterioration in Mr. Lehrmann's condition leading up to legal changes allowing his identification.


Representing media organizations, Barrister Rob Anderson KC argued that the Toowoomba Magistrate had diligently applied the risk assessment in her ruling. He also pointed out that Mr. Lehrmann had participated in four national media broadcasts where he was openly identified.
"Suggesting that Channel 7 might have compensated Mr. Lehrmann or his solicitor generously for the repercussions it had on his application."
Justice Applegarth noted Mr. Lehrmann's multiple appearances in television broadcasts earlier in the year, which seemed inconsistent with the psychologist's report. He remarked on the potential impact of these interviews, suggesting that Channel 7 might have compensated Mr. Lehrmann or his solicitor generously for the repercussions it had on his application.
The legal proceedings were prompted by amendments to Queensland's Criminal Law (Sexual Offences) Act, following recommendations from the Hear Her Voice report, which came into effect on October 3. In anticipation of these changes, Mr. Lehrmann's legal team obtained a Supreme Court injunction on September 29 to maintain his anonymity until a formal hearing could be arranged. This injunction was subsequently extended by the Toowoomba Magistrates Court on October 5.


On October 13, Magistrate Clare Kelly declined a non-publication order, asserting that it was unnecessary to prevent prejudice to the proper administration of justice. Following this decision, Mr. Lehrmann's legal team secured an interim order to seek a judicial review in the Supreme Court. This case marks one of the earliest high-profile tests of the new legislation and is the first to reach the appeal stage in the Supreme Court.
The two counts of rape charges against Mr. Lehrmann are set to be discussed again in the Toowoomba Magistrates Court on November 1. During this hearing, the court is expected to receive an update from the Director of Public Prosecutions regarding a defense request for six months of data extracted from the complainant's mobile phone. Mr. Lehrmann's legal representatives have indicated his intent to contest the charges.


Since January this year, the case has been mentioned several times in the Toowoomba court. With the exception of the initial hearing on January 11, Mr. Lehrmann, who is currently on bail, has not been required to attend these proceedings. Furthermore, he was not present at the Supreme Court hearing today.


Be Part of the Story
News happens 24/7, get the latest news right here on DRN1.
Submit your news by:
Email: news.team [at] drn1.com.au